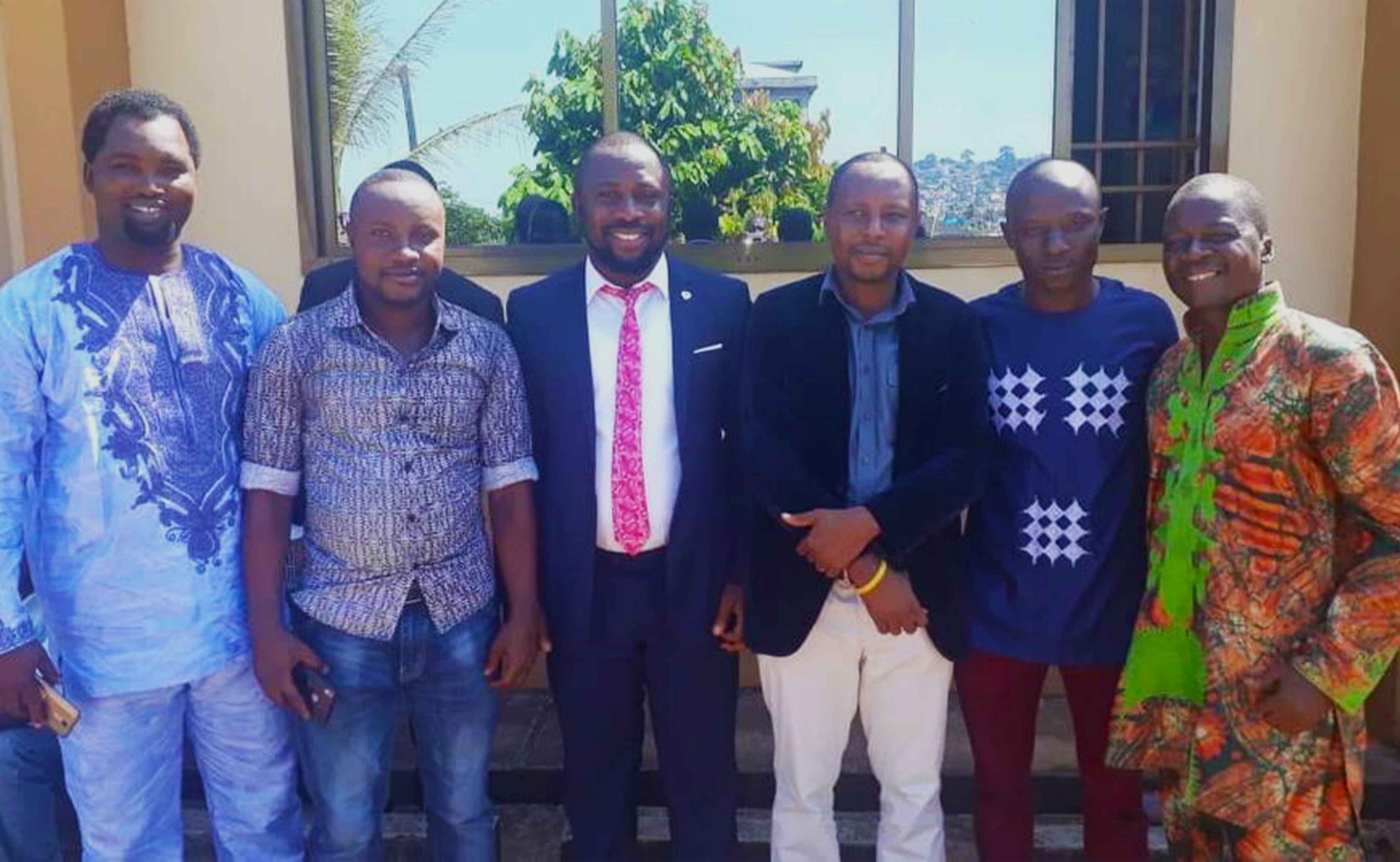 LEGAL LINK HELPS FOUR JOURNALISTS SECURE A DISCHARGE VERDICT IN THE MAGISTRATE COURT No 2 AT PADEMBA ROAD, FREETOWN
Christian Lawyers Centre (hereinafter referred to as LEGAL LINK is pleased to announce that it has successfully secured a discharge verdict for Four leading Journalists in Sierra Leone who were standing trial at the Magistrate Court No 2, Pa Demba road Freetown.
The four emigos who had been attending the Court proceedings for over two months now, walked out of the Court on the 15th of November 2019 as freemen, discharged on all counts by the Magistrate.
LEGAL LINK decided to provide free legal representation for these four journalists in fulfilment of its mandate to defend human rights defenders and to guarantee press freedom in the country.
The four journalists were represented throughout the trial by Rashid Dumbuya Esq, Executive Director of LEGAL LINK.
Apparently, LEGAL LINK is extremely grateful to Pa Momoh Fofanah Esq and his lead counsel for their show of magnanimity.
The joyful radiance in the faces of the journalists in the picture below says it all.
End