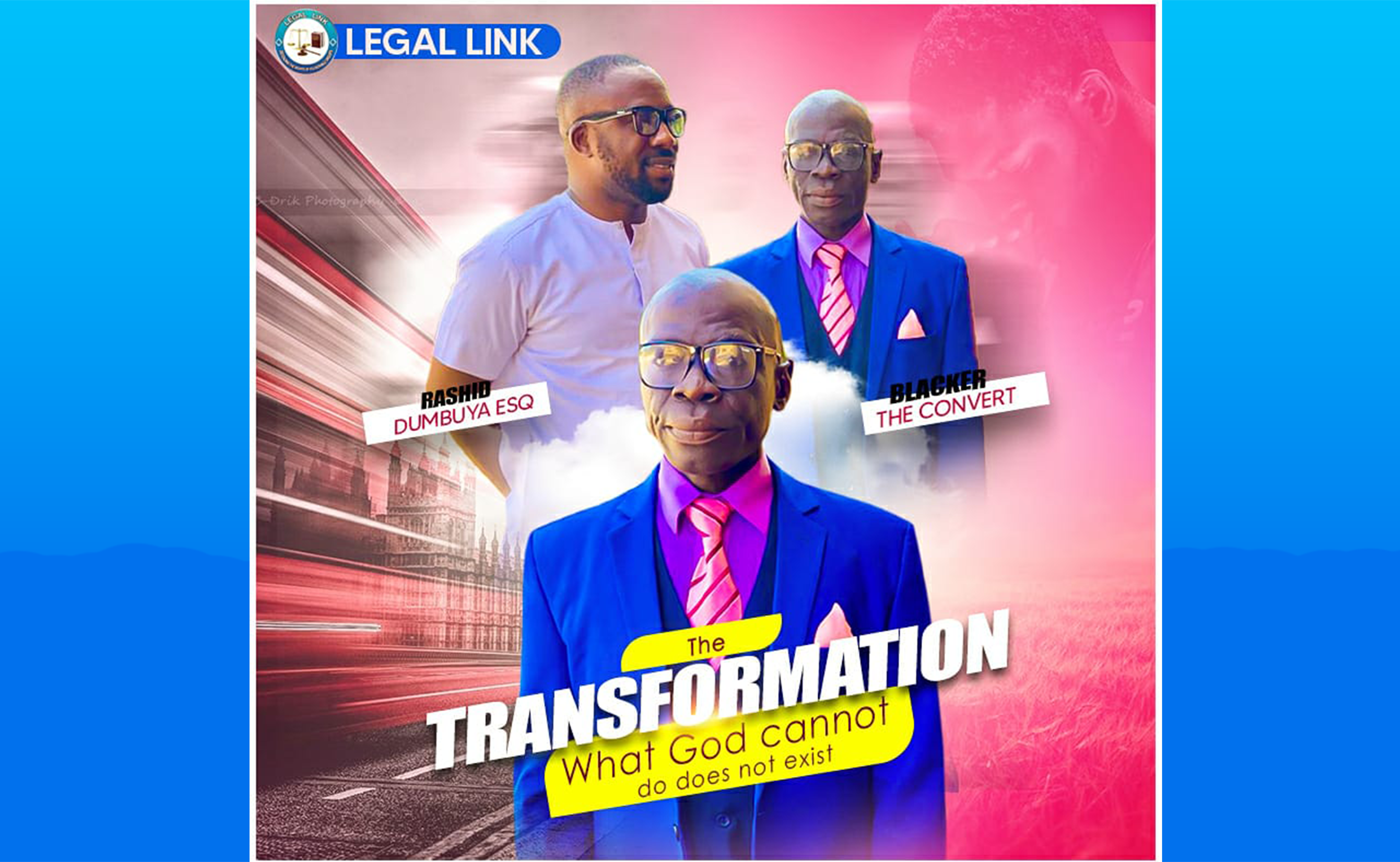 LEGAL LINK CALLS ON THE PUBLIC TO SUPPORT BLACKA AS HE GOES THROUGH HEALING, REHABILITATION AND TRANSFORMATION PROCESS
In line with it's mandate to seeking the welfare of vulnerable groups in Sierra Leone, Christian Lawyers Centre (LEGAL LINK) has begun a healing, counseling and rehabilitation sessions for Mohamed Mansaray alias Blacka inorder to help him reintegrate and enjoy a normal life in society.
He has been prayed for, anointed, led to Christ, put on deliverance sessions and he is presently attending regular church services. While we are hopeful for a quick transformation of his life, we are also not oblivious of the challenges that lie ahead especially with regards society's manipulations and it's chronic vices against mental health patients.
It is in this light that we are kindly requesting the public to positively help him go through the transformative process and not create obstacles for him. The success of Blacka would not only make a difference in mental health interventions and support but will also put the country of Sierra Leone in a good light before the international community regarding the treatment of mental health patients in her jurisdiction.
We count on your moral, spiritual, physical and financial support to help Blacka go through this process successfully. God richly bless you as you do.
#END#
Rashid Dumbuya Esq Executive Director of LEGAL LINK and former Commissioner for Human Rights in Sierra Leone On behalf of the LEGAL LINK Team.
ALL RIGHTS RESERVED* Note: Some pics of Blacka and Rashid Dumbuya Esq, Executive Director of LEGAL LINK are shared with this update. ABOUT LEGAL LINK
Christian Lawyers Centre (a.k.a LEGAL LINK) is a non-profit legal advocacy group comprising of lawyers, law students and human right activists that seeks to provide legal assistance to religious communities as well as vulnerable groups in Sierra Leone through legal advocacy, education and training, public interest litigations, state and private sector accountability, enforcement of the rule of law and ensuring respect for domestic and international laws that guarantee fundamental human rights and freedoms.
For more information, contact us at: No. 89 Fort Street, Off Circular Road, Freetown, Sierra Leone, West Africa Email: rashiddum@yahoo.co.uk Tel: +23279167457 / +23288646294 Website: www.legallinksierraleone.org  
LEGAL LINK MEDIA
End