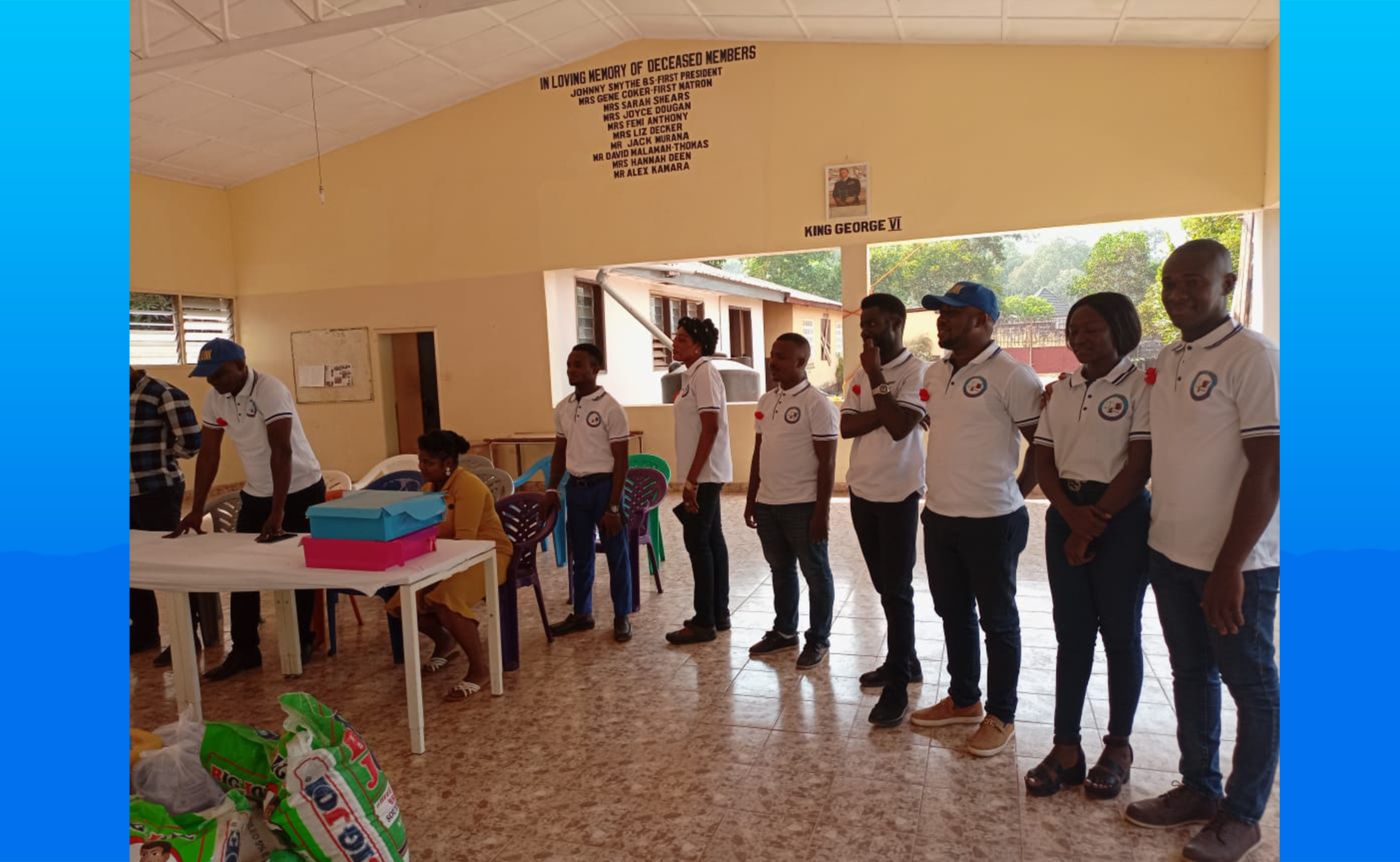 LEGAL LINK CELEBRATES VALENTINE'S DAY WITH ORPHANS AND THE AGED AT GRAFTON, FREETOWN
As part of its mandate to ensuring that the world becomes a better place for older persons and orphans, LEGAL LINK on the 14th February 2022 (Valentine's Day) donated food items such as rice, oil, onions, Maggie, water, clothings, pampas, and cupcakes to the Aged at the Old People's Home and the abandoned children at Manaheim Children Orphanage at Grafton, Freetown.
The aged and orphans were also given pin ups as a gesture of LEGAL LINK's love and commitment to seeking their welfare. The leadership of both the old People's Home and Manaheim Children Orphanage expressed delight over the food items and gifts presented and thanked LEGAL LINK for coming to their aid at a time when everyone seemed to have forgotten about them.
The Manheim Orphanage home is a refuge to about 35 disable and abandoned children and is currently under construction through the help of the Ministry of Social Welfare and One Family People together with some donor partners. While commending this move by the government to provide a more decent orphanage home for these abandoned kids, it was noted however that medical facilities as well as an ambulance to deal with emergency health challenges was lacking at the old people's home in Grafton.
According to Rashid Dumbuya Esq, Executive Director of LEGAL LINK, the non - availability of medical facilities and an ambulance at the old people's home in Grafton amounts to a violation of the right to health of older persons in the home as required by the Protocol on the rights of older persons in Africa. Rashid ended by calling on the government of Sierra Leone to sign and ratify the Protocol on the rights of older persons in Africa so as to be able to fully guarantee the rights of older persons within the jurisdiction.
The programme was climaxed with prayers and beautiful songs of appreciations from the old people living in the home. Special thanks to all those that contributed in cash or in kind to making this project a great success. God richly bless you. For a pictorial view of the donation, see pics below.
End LEGAL LINK MEDIA
LEGAL LINK MEDIA
End