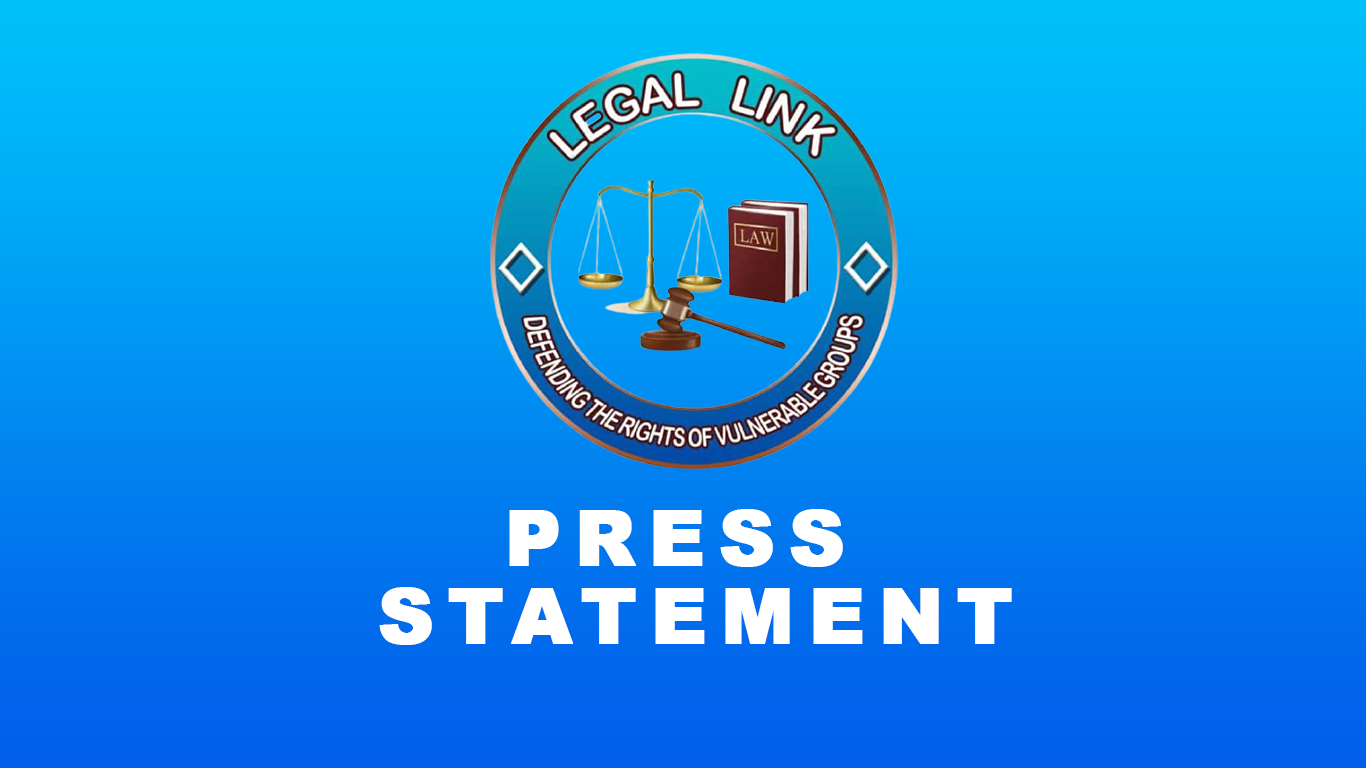 Legal Link Press Statement
LEGAL LINK CONDEMNS THE BRUTAL KILLING OF ASP MATTHEW MOIWAH GBANYA AND CALLS FOR A PUBLIC INQUIRY INTO THE WIDESPREAD ATTACKS AGAINST STATE SECURITY OFFICERS IN RECENT TIMES
Christian Lawyers Centre hereinafter referred to as LEGAL LINK is deeply worried and concerned about the increased spate of attacks and cold-blooded killings of state security officers in recent times in the country.
While we condemn the intentional shooting of ASP MATTHEW MOIWAH GBANYA, the Regional Coordinator of the Operational Support Division for the North-East region in Makeni, we note also that a couple of other state security officers have faced similar cold-blooded deaths in recent times without much accountability on the true cause of their deaths.
With these increasing attacks against security officers in recent times, it behooves the government of Sierra Leone to now set up a public inquiry to ascertain the facts surrounding these killings, the true cause of deaths, the perpetuators or joint criminal enterprise responsible for these brutal attacks against law enforcement officials and to bring them to justice.
As an organization that stands for the rule of law, accountability, respect for human rights and good governance, we believe that the right to life is a meta right and that every citizen must enjoy this right in the state regardless of their regional, tribal, racial, ethnic or political affiliations.
Having abolished the death penalty in 2021 within her jurisdiction, extrajudicial killings, summary and arbitrary executions no longer has a place in Sierra Leone's democratic society.
Apparently, our initial findings have revealed that Mr. MATTHEW MOIWAH GBANYA was shot at with a gun aimed from a long range.
We therefore urged that speed be shown in the retrieving of the bullet(s) as this would be key to determining which particular gun could have pulled the trigger on him.
At a time when our country is preparing for it's multi - tier elections in about two months from now, such increased attacks on security officers, if not addressed speedily and consciously, might have the proclivity to undermine the peace and security of the 2023 general elections in Sierra Leone.
We welcome therefore the initial steps taken by the Sierra Leone police to investigate this cold-blooded killing and urge that ongoing investigations be done professionally and with a deep sense of cosmic responsibility, avoiding indiscriminate arrests of citizens in Makeni without compelling evidence to substantiate same.
We further call on the government, political party stakeholders and supporters of both SLPP and APC to tone down their rhetoric, de-escalate the tensions and do more in terms of accommodating each other's campaign posters and banners being displayed everywhere in the country.
In conclusion, we kindly appeal to all and sundry to avoid making hasty generalizations over this brutal killing and to allow the evidence lead the way to the true perpetrators of this dastardly act.
According the lawyer Rashid Dumbuya, Executive Director of LEGAL LINK, "Premature and baseless assumptions will only succeed in widening the gap and distrusts between law enforcement officials and citizens within the state."
It is based on the above reasons therefore that we at LEGAL LINK believes that a Public Inquiry will best serve the purpose to unearth the underlying root causes and also the real perpetrators of these heinous crimes against our security forces.
We hope and pray that such call will be heeded to in the interest of justice for the victims and their mourning families.
May the souls of all the security forces that have been killed in cold blood rest in perfect peace.
#END#
LEGAL LINK MEDIA
For more information about LEGAL LINK, contact us at:
No 89 Fort Street, Off Circular Road, Freetown, Sierra Leone, West Africa
Email: rashiddum@yahoo.co.uk
Tel: 079167457/ 088646294
Website: www.legallinksierraleone.org
LEGAL LINK MEDIA
End